Google uses a different ranking algorithm for local results than for the regular organic results.
Local results are based mainly on relevance, distance, and prominence.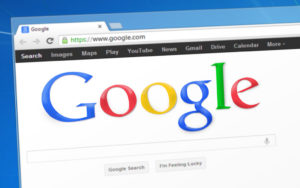 Relevance is how well a local listing matches what someone is searching for.
Distance How far is each potential search result from the location term used in a search?
Prominence refers to how well-known a business is. Google review count and score are factored into local search ranking. More reviews and positive ratings will likely improve a business's local ranking. Your position in search results is also a factor, so SEO best practices also apply to local search optimization.
How can you make sure that your website gets listed in the local results in relevant areas? The following is a summary of Google's tips for getting listed for relevant searches in your area (click here to see all of Google's tips):
Make sure that your data is complete
Local results favor the most relevant results for each search. Businesses with complete and accurate information are easier to match with the right searches.
Provide as much information as possible
Include your physical address, phone number, and category. Make sure to keep this information updated as your business changes.
Verify your business locations
Doing this gives them the best opportunity to appear for users in Google Maps and Search.
Keep your opening hours accurate
Enter and update your opening hours, including special hours for holidays and special events. Doing this lets potential customers know when you're available and lets Google know that your business is still in business.
Respond to reviews
When you reply to reviews it shows that you value your customers and the feedback that they leave about your business. High-quality, positive reviews from your customers also improves your business's visibility.
Add photos to show your goods and services
Adding photos to your listings shows people your goods and services, and can help you tell the story of your business.
—
Are you ready for help with search engine optimization? Would you like to have support for your website? Ventura-based Webb Weavers Consulting can help, get in touch today! Contact Debbie to schedule a call.