Custom Website Design & Development • WordPress Websites
Is your website so out of date that even you would click away? Are you worried your perfect customers are finding you, then leaving because your website makes your business look out of date? Are you worried about getting bills paid or that you're leaving money on the table?
Ready for so many customers that today's worries are ancient history? It's time for a website that has your customers at hello!
Explore website design, hosting and services including WordPress website packages and maintenance plans… See how Webb Weavers Consulting can help your business get more customers with WebbMail email marketing… Schedule a complimentary consultation to discuss your needs and how Webb Weaver Debbie Gadbois can unleash her superpowers in support of your website and online marketing.
Imagine having…
a creative web designer, developer and marketing resource who has your back: with a website that brings you more business; a feature-packed email marketing service with personal support; and patiently translates all that industry jargon and tech speak.
managed hosting with an ongoing care and maintenance plan, ensuring your website – the 24/7 virtual face of your business – loads quickly, is secure, and is always available for your customers and prospects, freeing you to focus on your business.
your website built with WordPress so that you have a responsive, mobile friendly site that looks great on your computer, phone and tablet – a fabulous website that you love – plus you can easily update the content yourself, any time and as often as you'd like.
Are you ready for reliable website and email marketing support?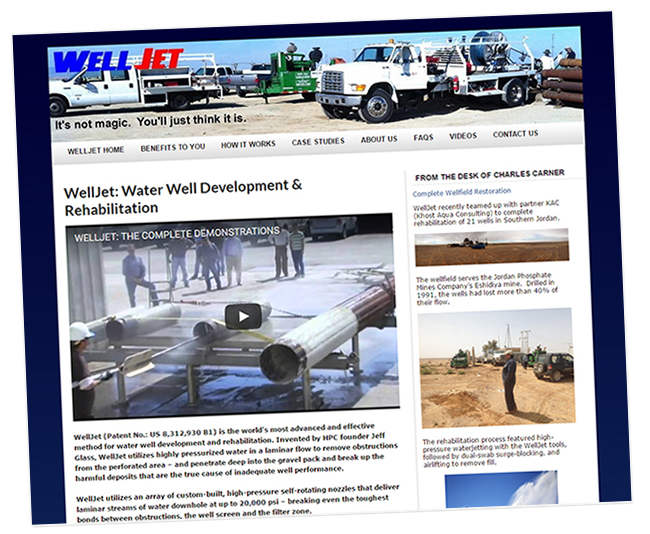 Debbie knows the web design business, and is a highly creative and effective professional. She has done great work for WellJet, and we look forward to growing our partnership.


— Charles Carner, Vice-President,
Marketing & Business Development,
WellJet by HPC
Be sure to also visit the Clients & Projects Portfolio for a listing of current clients and full range services provided, including: custom web design, WordPress website design, website care & maintenance, search engine optimization (SEO), website hosting, and email marketing.