Working with Webb Weavers Consulting is the best of both worlds. You receive a wide range of five-star services that rival larger companies. You also get the personal touch by working directly with Debbie Gadbois. The result is incredible services and support for you!
Helping you to have an effective website freeing you to focus on Making A Difference In Your Unique Way!
The first step toward working together is to have a conversation. This helps Debbie learn about your project and or your business. This also allows her to gain insight and understanding of your needs.
We'll talk about any frustrations you're experiencing and your goals for your online marketing. Then, Debbie will show you how Webb Weaver Consulting's services and support can help you. Once we determine they're the right fit, Debbie will create the best solutions for your needs.
There's no outsourcing here!
Debbie has a fabulous behind-the-scenes team that helps her keep the WordPress website maintenance and hosting services running smoothly. This enables her to personally design, build, update and maintain your website. She's also your SEO, content, and email marketing resource.
Clients include a diverse mix of individuals and businesses. With Debbie's support, they can focus on helping their clients. We are helping each other to make an impact.
Together we are making a positive difference in the world!
Debbie Gadbois and Webb Weavers Consulting, delightful details
Debbie founded Webb Weavers Consulting in 1999. She saw a gap in available website services. And she said (yes, out loud), "people need an easier way to get a custom website for their business." She decided to offer a better option:
• Providing services that are the best solution for you;
• Including the personal support lacking in do-it-yourself options, low-cost providers, and those big-name companies (you know the ones);
• Removing the stress some folks associate with working with a consultant.
This was Debbie's part-time business for the first seven years. All clients were by referral only for print projects and hand-coded custom-designed websites.
Debbie's skill in visual communication spans over twenty-five years. She earned a B.A. in Art History and an M.A. in Museum Studies. Her background includes marketing, graphic design, website design, and development.
Full-time positions were in non-profits and educational organizations and companies in the private sector. The valuable knowledge gained continues to help Debbie support her clients.
Debbie made the giant leap to a full-time entrepreneur in 2006. Focus shifted to web design and development. She also added website hosting services. And she delved further into the art and science of search engine optimization.
Debbie explored options when clients' requests to update their website content increased. WordPress powers a staggering percentage of all websites on the world wide web. It's customizable and expandable for various projects. And there's an interface that makes it easy for business owners to use and change content.
WordPress became Debbie's platform for building all new and redesigned websites. Then, she added a full range of WordPress website design and support services. These include WordPress Website Packages, WordPress Website Maintenance Plans and, most recently, managed WordPress Website Hosting.
Debbie makes continuing education and training a priority. She keeps up-to-date with best practices for WordPress development, security, SEO, and email marketing strategy. Expanding and improving her coding skills also help with search engine optimization. It's all woven together!
Crafting a website that is valuable to your company, organization, or project is complex. So are the strategies behind effective email marketing. My goal is to make them simple for you. And also make it easy for your customers to do business with you. I provide you with both ease and support. The result is effective online marketing for your business.
Are you ready for a new website? Would you like ongoing support and maintenance for your WordPress website? Please get in touch with Debbie to schedule an introductory call
.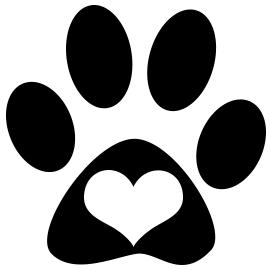 Debbie Gadbois and Webb Weavers Consulting donate a percentage of profits to to the
Support Ventura County Animal Shelters
project.
Proud Sponsor: