Website Design & Development, WordPress Packages & Maintenance Plans

Custom Designed Websites • WordPress Website Design
Webb Weavers Consulting creates effective websites that give your business a professional online presence. Your website package is custom-designed to fit your needs and budget. Webb Weaver Debbie Gadbois works closely with you to achieve your marketing goals and bring your vision to life. Your new (or redesigned) website will have a well-designed layout and functionality with search engine optimization (SEO) right from the beginning.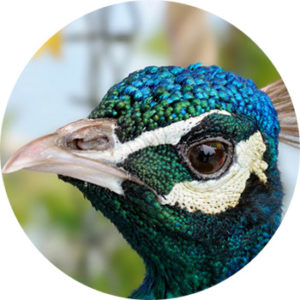 Are you wondering where to start? Get the website planning guide, worksheet & personal consultation Your Website Had Me At Hello.

WordPress Quick-Start Package
If you don't need or aren't ready for a custom design, the WordPress Quick-Start Package is for you. The Quick-Start Package gets you set up and online with your choice of our recommended premium predesigned WordPress themes. -> See more about Webb Weavers Consulting's WordPress Website Packages
Your website will have the same security and SEO features as custom-designed WordPress sites. Debbie will work with you to add your provided content and make the theme your own. Also included in the package is ongoing maintenance and personal training & support on changing or adding new content to your WordPress website. The Quick-Start Package also has options for hosting and additional support. Contact Debbie for details & get started today!

Website Hosting
Hosting is the equivalent of paying rent on your retail or office space; it is your website's online location. And, like with retail or office space, you'll find a wide range of options, prices, and features. When you host your website with Webb Weavers Consulting, you have a prime location, at a fair price, with excellent features and an attentive "landlord." Or, if you already have a provider, Debbie works with many hosting companies. It's all part of her customer support. Debbie will work with you to ensure your business has the best solution for your needs.
-> Are you looking for a new hosting provider for your WordPress website? See Webb Weavers Consulting's WordPress Website Hosting.

Website Care, Maintenance & Management
Has this happened to you? You click a link on a website to get a handy coupon. But the link is broken, or the printable coupon has expired. So frustrating, right? And they lost your business. Don't let this happen to people visiting your website! Your website is dynamic and should constantly be evolving along with your business. Customers may overlook an outdated print piece, but they expect your website to be correct and up-to-date at all times. From adding a new page to a complete website overhaul, Webb Weavers Consulting can provide you with the most efficient and economical way to manage your website.

WordPress Website Maintenance Plans
A WordPress maintenance plan keeps your website up to date while ensuring you'll get help when needed.
Why do I need a maintenance plan for my website?
A maintenance plan gives you peace of mind knowing your site is in good hands. With a Webb Weavers Consulting maintenance plan, your website will be in excellent care: kept safe from malicious code, vulnerabilities, and corrupt files; page speed optimized to improve visitor experience; and regularly updated and backed up. Consultative support and content updates can also be included. All WordPress maintenance plans also have access to our handy video tutorials. These videos provide readily available help whenever you're working on your site. -> Consider Webb Weavers Consulting's WordPress Website Maintenance Plans.
Packages or à la carte
Website maintenance packages can include a combination of website hosting, maintenance, consultative support, content updates, and SEO with content auditing. Contact Debbie today to discuss your specific needs and how she can assist you.

Search Engine Optimization (SEO)
Webb Weavers Consulting's search engine optimization services ensure that your site ranks highly when your ideal client searches for the product or service that you offer. SEO services include website analysis, META tags, and links; keyword analysis and research; content review for duplicate and other content issues affecting page rank; website redevelopment and structural improvements; and search engine and web directory submissions.
-> See more about Webb Weavers Consulting's Search Engine Optimization and Content Auditing services.
_____________________
Email Marketing
Your list of email subscribers remains one of the most essential elements of your online marketing strategy. Your database is a valuable asset that you own. And email marketing is a direct way to keep in touch with prospects and customers. It's also a very personal medium. Your email lands in the inbox of an individual. Whether you're just starting to build your list or have a list in the tens of thousands, you want your email to read as if you wrote it just for that person.
Would you like help to refine your strategy? Or could you use assistance with sending emails and maybe writing those emails too? Contact Debbie and see how she can help you get better results from your email marketing.
_____________________
Consultative Support
You know you need help with your website, yet you aren't sure where to start. Your Website Had Me At Hello will provide insight and guidance on revitalizing the look and layout. The personal consultation option includes a discussion of your business, goals, and online marketing strategy. Debbie will provide suggestions for how your website can better support your business and action items for changes and improvements to your site.
Contact Debbie to schedule an introductory call if you'd like more in-depth assistance, such as detailed review of your website and an outline of outline of recommended changes.
_______________________
For Non-Profit Organizations
Webb Weavers Consulting, based in Ventura, CA, offers special packages in support of 501(c)(3) organizations. Please contact Debbie for help with ideas and clarity about your new or redesigned website.