And why image optimization is essential for SEO
While photos and graphics help make your website content more attractive and engaging to users, images can also provide search engines with contextual information. And when images are optimized, it allows pages to load faster, which in turn increases user engagement and, therefore, search engine rankings.
So, what is image optimization anyway?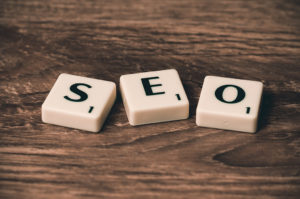 Image optimization is creating and delivering images in a format, size, and resolution that results in a high-quality image for the humans visiting the page while increasing engagement and interaction. Information about the photos via the name and alt text is also necessary so that search engines can index them and understand the page's context.
When the size of images is reduced without compromising quality, page load times improve, and, subsequently, website visitor experience improves too. Improving you website user experience positively impacts search engine rankings, further enhancing customer engagement, conversions, and customer retention.
Now that you see how your website visitor experience and search engine rankings go hand in hand, here are some quick tips for optimizing images for your website:
Resize images first
The image size refers to the dimensions of an image (i.e., 2576 pixels x 1932 pixels). The file size is the space needed to store it on the server (i.e., 1,050 kilobytes).
Images with higher resolution and larger dimensions (often created with a professional camera or newer smartphones) considerably slow your page load times. While they work well for print reproduction, you need to reduce the file size for them to work well on the web.
When resizing the image, you also want to compress the image without losing image quality. Many image-editing tools have a "save for the web" option, automatically minimizing the file size while optimizing image quality. Image Resizer makes it easy to resize images, it works in your browser, you don't have to install anything, and it's free.
Pick the proper file format for your image. GIF is generally best for graphics (such as illustrations that aren't photos), JPG is best for photographs or pictures with many colors, and PNG is best for simple images. When saving the image, check its appearance in each file format. You want to find a happy place of good quality and small file size.
Optimize image file names
Choosing the correct file name is essential for your on-page SEO and ranking in image search results. Before uploading any image, name the file with relevant, descriptive keywords. Include one or two target keywords at the beginning and separate them with hyphens. (Note: don't use underscores because search engines don't recognize them and won't be able to "see" the words individually.)
You want the file names to make sense to the humans visiting your website and search engines. For example, if the original name for an image of a dog hiding from bath time is "dog123.jpg." Rename it with a clear and more descriptive title such as "dog-hiding-in-bushes-at-bath-time.jpg."
Include captions
Image captions – text directly beneath images – may not directly impact SEO. Still, unlike file names and alt text, captions are visible on the website page or blog post and can add to the user experience.
Use alt tags
Search engine spiders need text to understand what a picture is about and to accurately index your image content. A good alt tag provides context and also helps visually impaired users. Even when images aren't loading because of a glitch, search engines can still read the alternative text to help rank a page. Brand-relevant words can be included, although you want to avoid the urge to have a bunch of keywords you want your website to be found for (aka "keyword stuffing" – see more about search engine optimization best practices).
There isn't a set number of words for alt tags, so be sure to provide more detail than you included in the file name; generally, 10 to 15 will convey a good amount of information about the image.
Optimize the image title
When you add an image to a site built with WordPress, the image title is usually taken from the file's name, so leaving it as it is could work well. If your site isn't built with WordPress or the title doesn't explain the image, change the image title to include appropriate keywords as you did with the file name.
Use unique images when possible
Using stock photos can work well. Although other websites may use the same images, they may not help your search rankings. Photos unique to your business will better help your website visitors relate to your company and offerings. And since images are unique to your website, they will also be more helpful for SEO.
Remember that while search engine optimization is about your website ranking highly in search results when people search for what your business offers, the primary goal is to help your website visitors. By ensuring the images used are optimized to load quickly and include descriptive text, you will be helping the humans that visit your website to have a good experience, which will help your SEO.
—
Are you thinking to yourself: this is is more detail than I want to take time to handle, I could use support for your website. Good news, Webb Weavers Consulting can help! Contact Debbie today to schedule a call.