One of my clients received this email and reached out to me, asking if there was any truth to what they claimed.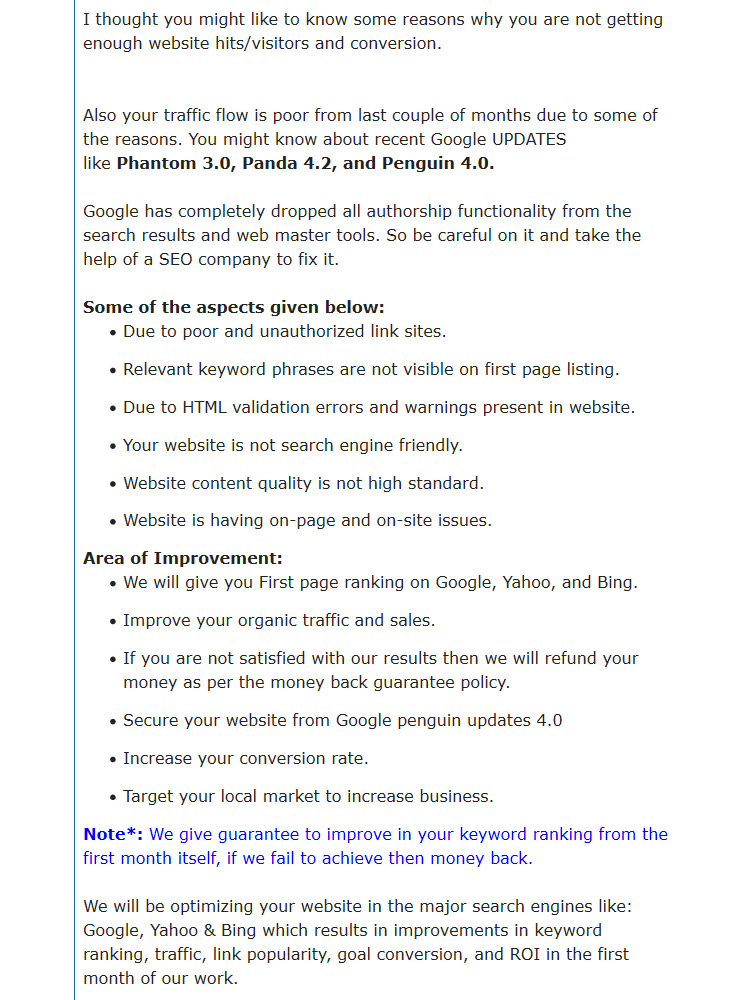 I replied that the information is not valid, nor is it likely they're a valid service provider. Then did a search for one of the sentences in the email and found the following email from 2017 saved in a Google group:

And the following emails are two that I recently received: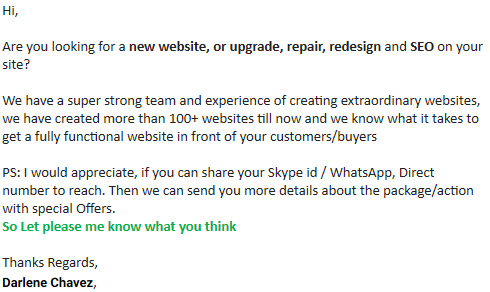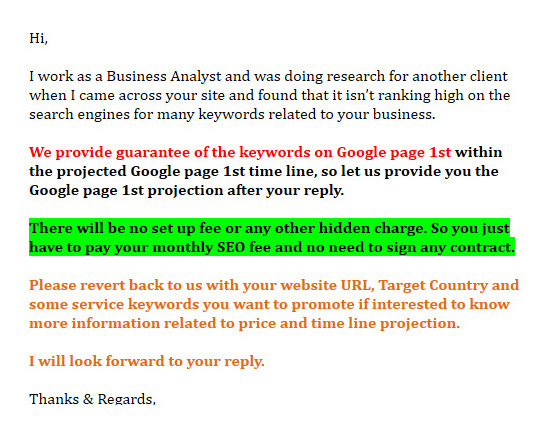 I've been receiving emails like these for years, and they've been increasing in recent months. While being found by junk emailers means people are finding your website, it clogs your inbox and makes some folks wonder if what the emails states is valid.
It can be tempting to respond. After all, maybe this person or company really can get your website listed first on Google. Before you do, remember the saying: if it sounds too good to be true, it probably is.
Did this person (often emailing from a Gmail/Outlook/Yahoo email address) take the time to review your site before sending the mass email? And how many reputable companies take the time to review websites then send cold emails soliciting business?
If you are concerned about the quality of your website or search engine optimization, check the following tips and resources:
Have questions or would like help with your website? Let's talk!