Many business websites are all about the business. And I get it. The company wants people to know that they're the best at what they do, so they tell them.
Here's the thing: people aren't searching to find out how great a business is or read about their credentials and awards they've received.
Think about your own experience. Let's say you require a new widget. So you search for widget providers. You click through to a website that looks promising – and it's all about how great they are at making, selling, and servicing widgets. They've provided widgets to thousands of customers. They've received lots of training and awards for their widget excellence. In short: why they're all that & a bag of chips.
Do you feel like they will take good care of you as a customer and provide you with the widget experience you seek?
What if, instead, you saw that they could solve your problem? They back their widget with excellent service and support so that you'll not only have a new widget, you'll have help making sure the widget is working well for you. Sure, they have info that tells you they're widget experts. However, their focus on solving your particular problem makes you decide to purchase from this widget provider.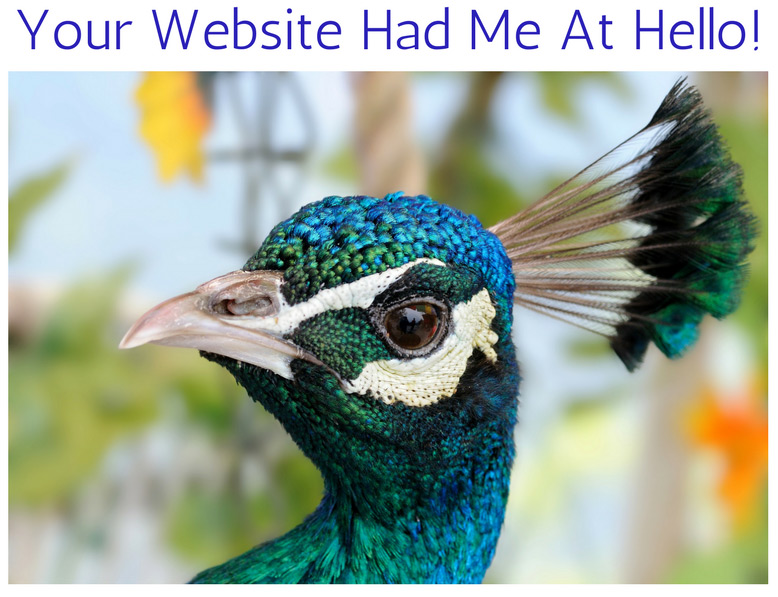 Are you ready for your website to stand out to your ideal customers, so they know right away that you'll provide the right solution for them?
If you said yes – either in your head or right out loud – then Your Website Had Me At Hello is for you!
Your Website Had Me At Hello is a website checklist, planning guide, and worksheet. You can also receive a detailed website review and personal marketing consultation with Webb Weaver Debbie Gadbois. You'll receive tips, recommendations, and answers to your questions.
If you already have a website, it will help you revitalize the content, look and layout.
If you're getting started with a new or redesigned website, it will help you launch a website that connects with your ideal customers.
After using this guide, you'll be well on your way to having a website that draws in your peeps!
This planning guide and worksheet is over 20 years of experience distilled into a helpful resource for you, no matter the size of your business or non-profit organization. Whether this is your first website or it's time for a redesigned website, these are the questions I've asked that have helped others determine the goals for their website.
Your Website Had Me At Hello with personal consultation is designed to be priced at $995.
Special 2022 price and option for the standalone checklist, planning guide, and worksheet:
"I was immediately impressed by the thoroughness of the questionnaire she sent – asking all the right questions and detailing what I wanted in a site."
— David Harris, The Wiser Organizer
Your order will be processed securely by PayPal (no PayPal account required).
7-Day Money-Back Guarantee:
Your Website Had Me At Hello will help you see many ways to improve your website. If within 7 days of purchase you haven't seen at least one way to improve your website, simply send in your completed worksheet (and before the website review and personal consultation). You'll receive a 100% refund (yes, you have to show that you did the work!)
Are you thinking to yourself?: "This sounds good, but I could really use more support." Please get in touch; let's talk!